The start of the 2018 FIFA World Cup marked a sharp surge in interest in football. Against the background of the excitement around the most prestigious tournament, electronics manufacturers have also become lively, wishing to make a personal contribution to the development and popularization of this sport. So Vivo acted as one of the sponsors of the World Cup 2018 and took on a similar commitment for the upcoming World Cup 2022. In Xiaomi they decided to attract attention to the announcement of a thematic product with smart capabilities.
On the Xiaomi crowdsfund site, a fundraising was organized for the production of the clever soccer ball INSAIT JOY SMART FOOTBALL. The sports projectile is available for order in two versions – versions with the indices "4" and "5". Model "4" has a circle within 635-660 mm, and its mass lies in the range of 350-390 g. As for INSAIT JOY SMART FOOTBAL "5", the circumference of this ball is 680-700 mm, and the mass is 420-450 in
A smart ball is made of artificial leather by the method of thermal seamless bonding in accordance with the requirements of FIFA. The soccer projectile from Xiaomi is offered in two colors – blue (with white patterns), and also yellow-blue.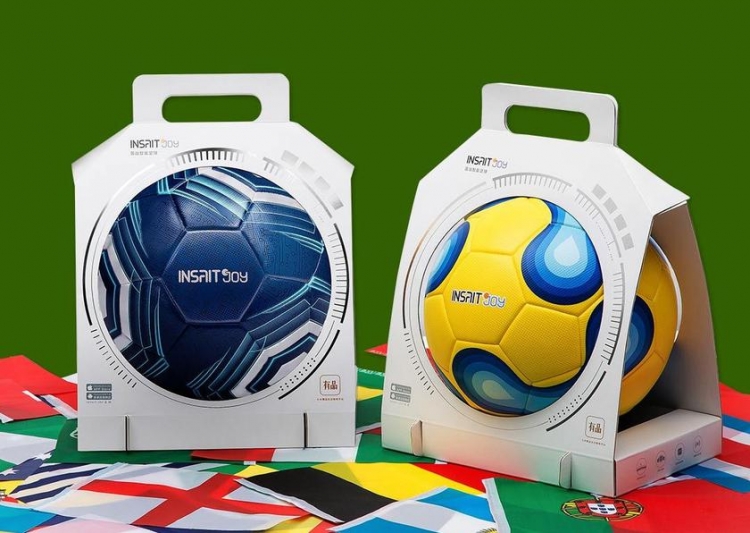 Inside the INSAIT JOY SMART FOOTBALL there was a place for the electronic module. Integrated in the ball sensors are designed to continuously track its flight path, and the microcomputer – to analyze the movement of the projectile and help in setting the right technique.
Mobile software is ready to take on the role of personal trainer and offer 14 training programs. Depending on the level of preparation of the athlete, which the smart ball will determine, taking into account the nature of the strikes, the players will be recommended exercises of varying complexity.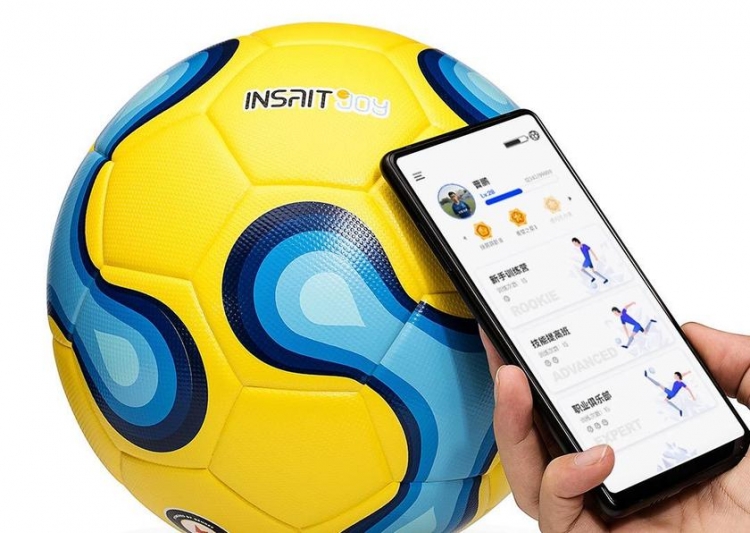 The autonomy of the smart module installed in the INSAIT JOY SMART FOOTBALL is limited to seven hours of continuous operation. To reactivate it, you will need to place the ball on the wireless charging station that comes with the kit.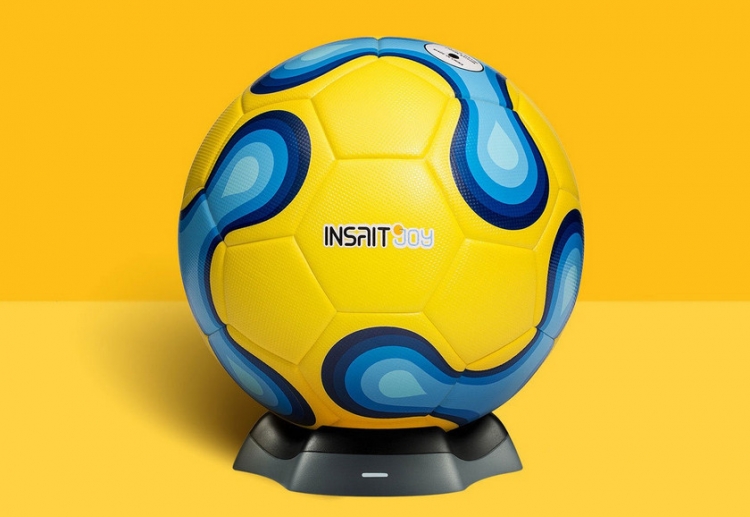 On sale Xiaomi INSAIT JOY SMART FOOTBALL will arrive on July 10. High-tech "ball-trainer" for buyers from the Middle Kingdom will cost only $ 47.