In the second quarter of this year, Qualcomm will release a VR-kit for developers based on the Snapdragon 845 platform. The virtual reality helmet and SDK will allow companies to experiment with a virtual reality system based on a mobile chip and create their own devices on their basis.
In particular, it will be possible to test the motion tracking technology with respect to fixed points in space (Inside-out), which is possible due to the presence of an optical sensor on the moving object. The system will also support Tobii's eye tracking technology and the HTC Vive Wave platform, which allows developers to create and sell software for helmets of different brands.
As one of the main features of the platform, Qualcomm positions a motion tracking system. It, unlike the similar helmets of Windows Mixed Reality from Microsoft and the prototype Santa Cruz from Oculus, is not equipped with motion controllers with full tracking. Nevertheless, the product of the company gives more freedom than unified systems like the not yet released Oculus Go, which only watch the rotation of the head. And, unlike Windows Mixed Reality, it is not tied to a computer.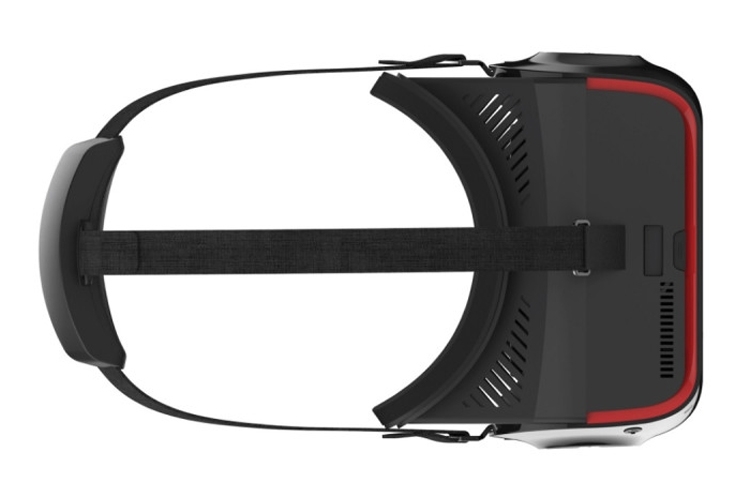 Developers who purchase the kit will have at their disposal one WQHD-display with a resolution of 2560 × 1440 (1280 × 1440 for each eye with a refresh rate of 60 Hz), 4 GB of RAM and 64 GB of storage space. But one of the main advantages of the kit is a pair of cameras aimed at the user's eyes, which are based on Tobii technology. This, in particular, allows the helmet to work normally with powerful games and programs, processing only those parts of the screen that the user is looking at.