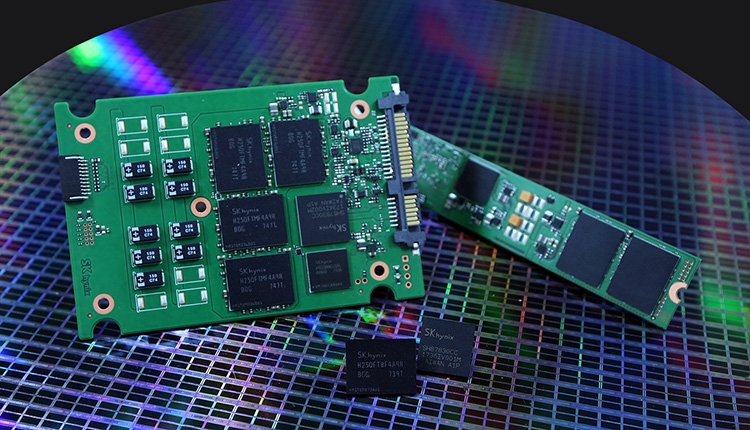 Financial turmoil Hynix (later – SK Hynix) at the turn of the decade became one of the reasons why the company was late in joining the fight for any significant share of the NAND flash memory market. Nevertheless, the South Korean vendor makes every effort to strengthen its position. In particular, in summer SK Hynix announced the beginning of deliveries of 72-layer 3D TLC NAND. Further "maturation" of production technologies allowed to double the volume of microcircuits for their use in capacious enterprise SSD-drives (English enterprise SSD, eSSD), and now SK Hynix is ​​ready to ship to customers devices based on 512 Gbps 3D NAND. Judging by the absence of the abbreviation in the press release indicating the number of bits in the cell, it's just a question of the multilayer version of TLC NAND.
The new flash memory found application in the eSSD of two form factors – 2.5 inches and M.2. The first will receive SATA interface with a capacity of 6 Gb / s, and the second – PCI Express 3.0. In both cases, the microcontroller and SK Hynix firmware will be used. The capacity of 2.5-inch drives will reach 4TB, and their counterparts – "more than 1TB" (most likely, 1-1.5 TB). The South Korean developer emphasizes that one four-terabyte eSSD will be enough to record 200 movies in Ultra HD format.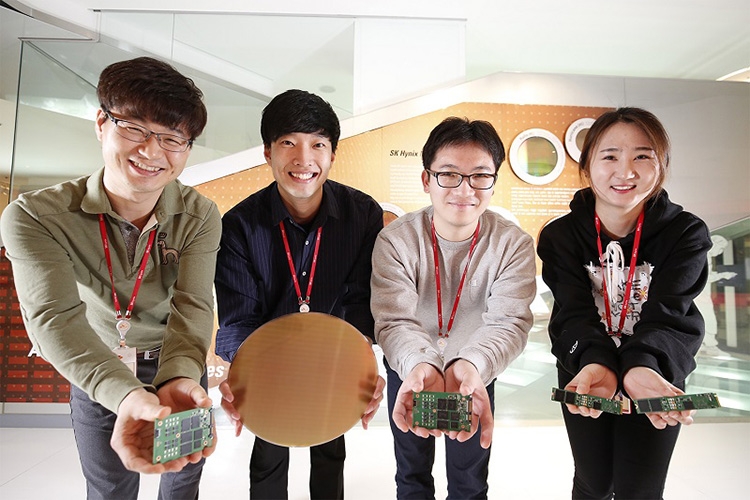 The performance of SATA-drives based on 72-layer 512-Gbit 3D NAND is rather modest. The rates of consecutive reads and writes do not exceed 560 and 515 MB / s, respectively, and the number of IOPS is no more than 98,000 for reading and 32,000 for writing. Smaller devices using the PCI Express 3.0 interface are characterized by the high-speed performance of 2700/1100 MB / s (read / write) and 230,000 / 35,000 IOPS.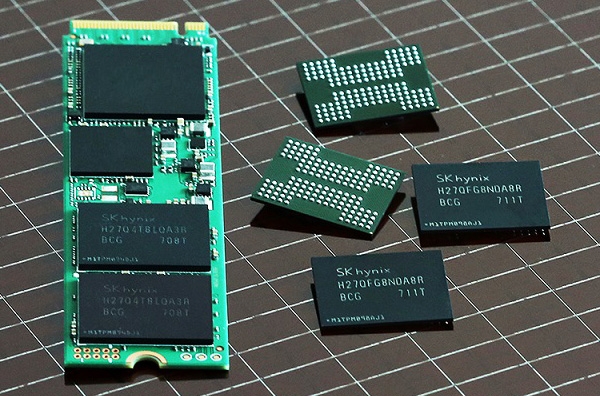 72-layer 3D NAND flash memory SK Hynix for mass consumer
SK Hynix enthusiastically develops the direction of eSSD, seeing in it a source of high profit (compared to the consumer segment of the market). Optimally assess the prospects of enterprise solid-state drives and IHS Markit analytics. According to their forecasts, by the end of 2021 the volume of the SSD market will grow from $ 25.1 billion to $ 31.2 billion, and more than half of this amount will be provided by the corporate segment (growth from $ 13.4 billion to $ 17.6 billion in four years).
The status of the serial product of the eSSD device based on the 72-layer 512-Gbit 3D NAND has not yet been received: at present, prototypes of these drives are being supplied within the USA.