Cases and power supplies Kolink debuted in the European market not so long ago – at the end of 2015. However, at the same time, the company managed to agree on the supply of its hardware to large Internet shops, aimed at both gamers and enthusiasts, as well as the general public. After the KL-1000M and Core KL-C1000 power supplies, the manufacturer launched another powerful ATX-compatible power supply – Continuum KL-C850PL rated at 850 watts. Unlike the above mentioned devices, it has very high efficiency, the range of which is at least 90-94% at different load levels.
The new unit has rather impressive dimensions – 180 mm in length, 150 mm in width and 86 mm in height, so it will be possible to find a place for it not in every compact case. Partly solid dimensions Kolink Continuum KL-C850PL are explained by the use of an auxiliary PCB with connectors for detachable power cables (modular PSUs are on the average larger than non-modular ones). Dimensions of the fan fit into a large body: the power supply uses a "carlson" with a 140-mm impeller. The double bearing, lying at the base of the fan, allows to hope for a long service life of active cooling.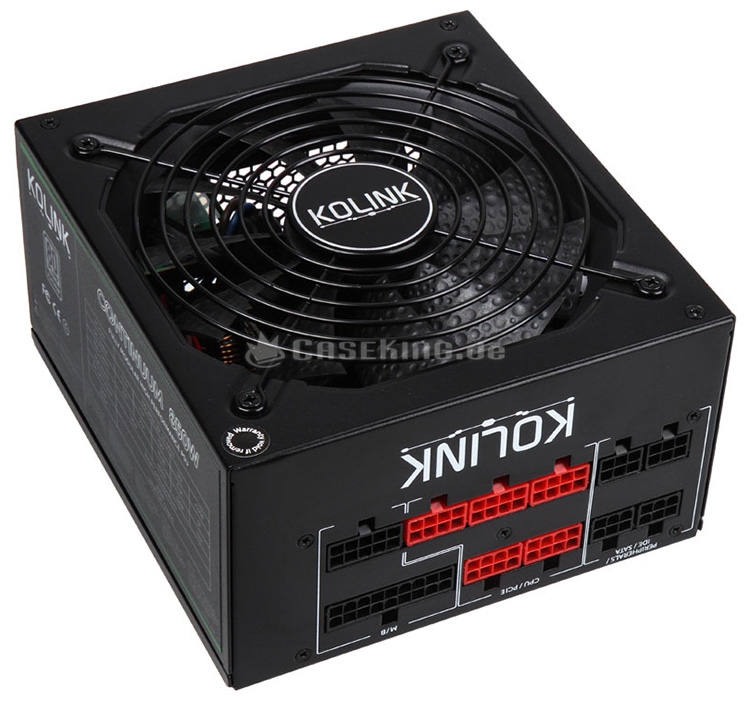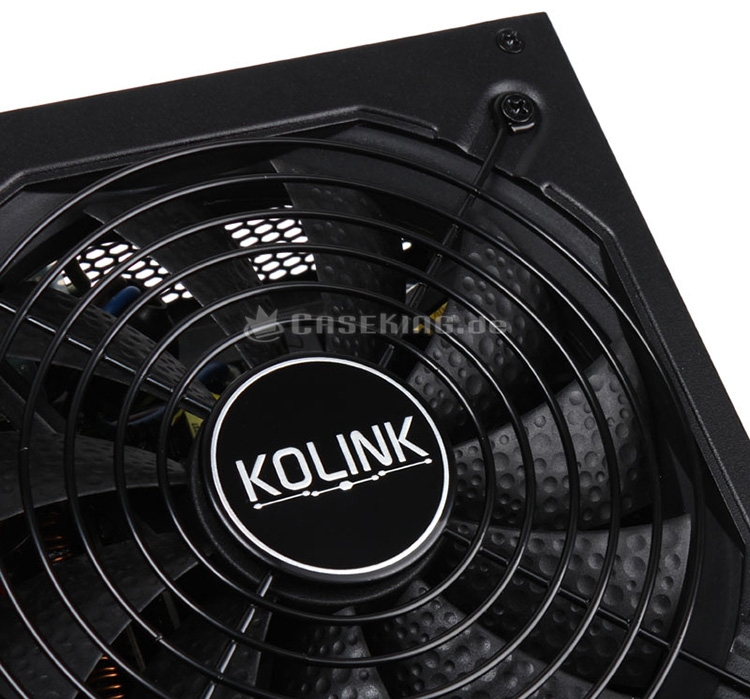 Continuum KL-C850PL complies with ATX12V v2.4 and EPS12V v2.92 standards. The structure of the power source uses high-temperature (105 ° C) Japanese-made capacitors, an active power factor corrector, short-circuit protection, overvoltage and undervoltage protection, overcurrent (on +3.3, +5 and +12 V lines) and exceeding the power. The load on the +12 V line should not exceed 70.9 A / 850.8 W, and the total on the +3.3 and +5 V lines – 120 W.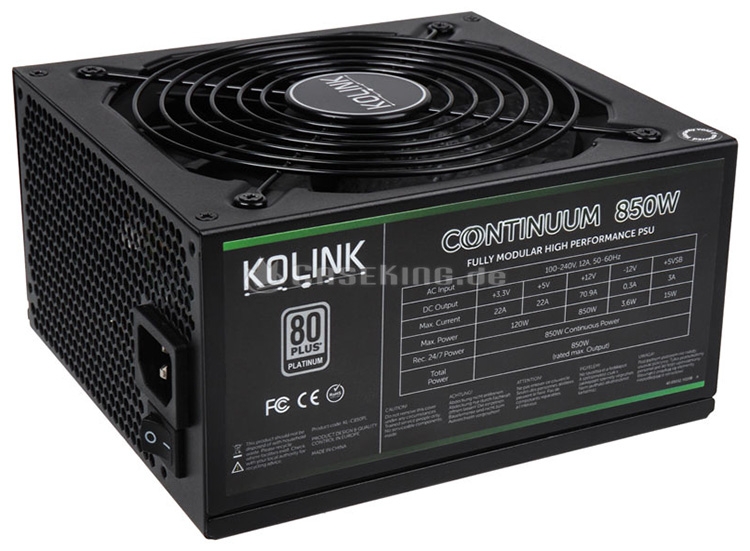 The list of complete cables (connectors) for the novelty is as follows: (20 + 4) -contact ATX, (4 + 4) – and 8-pin EPS12V, six (6 + 2) -contact PCI-E Power and 4-pin Molex, and eight SATA Power. In addition, there is an adapter with Molex 4-pin on FDD Power.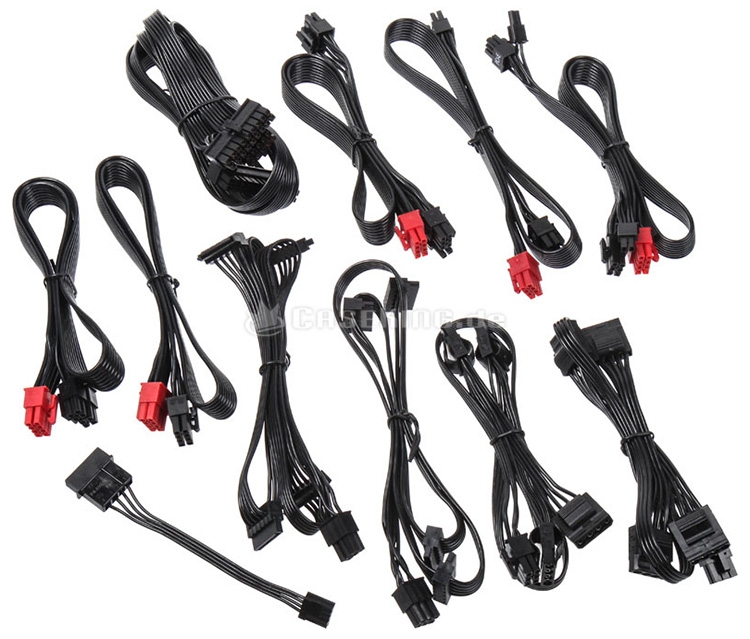 The manufacturer preferred flat cables
Kolink provides a five-year warranty on the Continuum KL-C850PL. Approximate cost of the device is € 130. Given that the German online store Caseking.de, which offers this model, usually sets quite high prices, you can expect that over time, the KL-C850PL will appear in retail at € 110-120.