The corporate platform of the Microsoft Teams is one year old, after which the Redmond company announced for it a number of improvements. The most important ones are compatibility with corporate telephone systems and the ability to call regular phones, automatic line transfer, and support for the Surface Hub office tablet.
Microsoft said that its Direct Routing service will turn the Teams into a "full-fledged voice service" that works with devices for calls and conferences. "The Microsoft Teams will be fully supported on the Surface Hub, which will expand the Teams' capabilities in crowded spaces and meeting rooms," the company said. Team meetings will support the conference systems of Lenovo, HP, Logitech and other manufacturers, as well as the Skype Room system.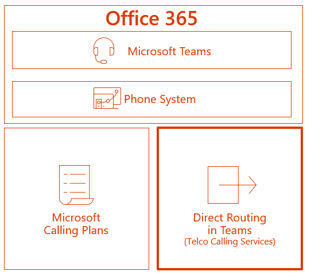 Thanks to the artificial intelligence of Microsoft in the Teams it will be easier to start and maintain correspondence. To do this, you can use the natural voice commands Cortana. If people who speak other languages join the meeting, the Teams will perform a linear translation of "publications in channels and chat".
The video blur will blur the background: the camera will focus directly on the person, so that the participants do not distract anything. You can also share live broadcasts and images from your smartphone.
Finally, Microsoft will add a cloud-based conference recording, which starts at the touch of a button – with the addition of time data and automatic transcription. This will allow you to easily find records of encounters in correspondence. In the future, the company will connect a face recognition system so that comments to the videos can be assigned to certain people.
New call features will appear in the Teams in the second quarter of this year. Other innovations like cloud recording will appear later.