The well-known manufacturer of liquid cooling systems EK Water Blocks announced the sale of four versions of the new water block EK-Supremacy sTR4 for AMD Ryzen Threadripper processors. On the basis of one design, models of coolers with copper nickel base and acrylic cover (Nickel), with copper nickel base, acrylic lid and built-in LED strip (RGB Nickel), with copper nickel base and acetal cover (Acetal + Nickel), and copper nickel plated base and nickel plated brass (Full Nickel).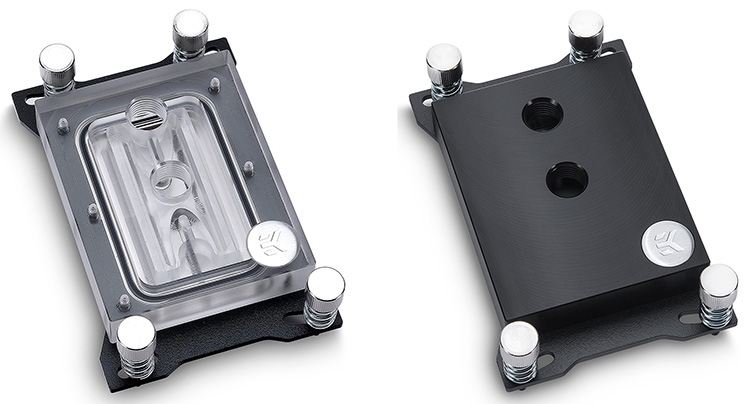 Nickel and Acetal + Nickel (right)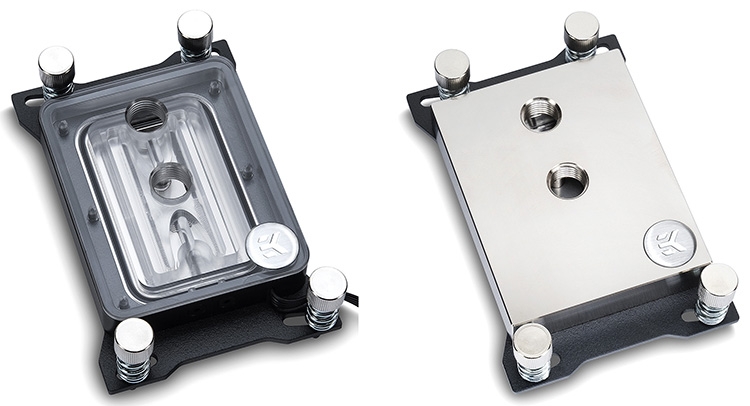 RGB Nickel and Full Nickel (right)
The EK-Supremacy sTR4 waterblock incorporates TDC (Targeted Die Cooling) technology, which provides efficient cooling for all 16 physical cores of Ryzen Threadripper. Microplates on the back of the base of the water block are located opposite all the heating areas of the CPU. Diamond cutting of the contact plate provides effective heat transfer. For the same purpose, Thermal Grizzly Hydronaut is added to the product.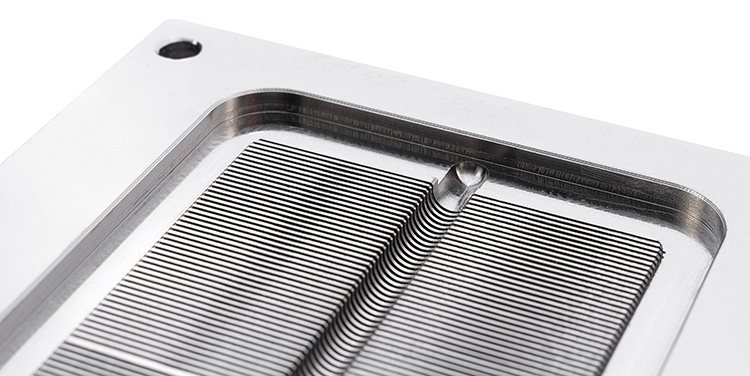 The mechanism for attaching the water block to the motherboard includes spring-loaded screws. Note that all modifications of EK-Supremacy sTR4 are suitable not only for processors and motherboards TR4, but also for server solutions SP3 (AMD EPYC).
Cover EK-Supremacy sTR4 is designed to connect fittings with a size G1 / 4. In the RGB version of the water block there is access to the LED strip, which can be replaced if necessary. The manufacturer states that it is possible to synchronize RGB-backlit with backlighting of ASRock (RGB LED), ASUS (Aura), Gigabyte (RGB Fusion) and MSI (Mystic Light) components.
Retail prices for all four versions of the water block are given below:
EK-Supremacy sTR4 Nickel: € 89.90;
EK-Supremacy sTR4 Acetal + Nickel: € 89.90;
EK-Supremacy sTR4 RGB Nickel: € 99.90;
EK-Supremacy sTR4 Full Nickel: € 119,90.
Earlier, the Slovenian company announced the appearance in its online store limited edition (Limited Edition) water blocks EK-Supremacy EVO – EK-Supremacy Edge. They are noteworthy with the relief cover and, in some cases, unusual for the EK Water Blocks product combination of colors.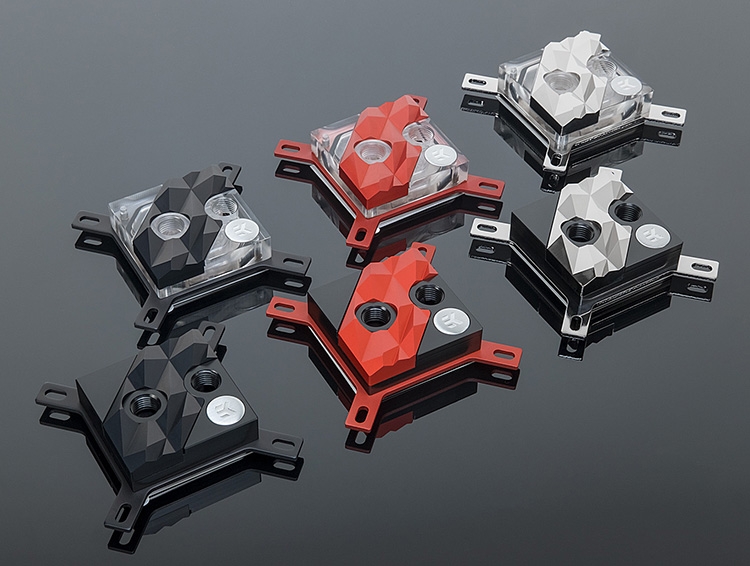 Each of the six variants of the EK-Supremacy Edge is released in an amount of 100 pcs. Water blocks are compatible with Intel LGA1150, LGA1151, LGA1155, LGA1156, LGA2011, LGA2011-3, LGA2066 and AMD AM4 platforms.