Corsair has announced a series of ML PRO RGB enclosure fans, which will be offered separately or in sets of several pieces.
As you can understand by the name, the novelties are endowed with multi-color illumination. It is formed by four LEDs built into the frame.
Thanks to the technology of the magnetic levitation bearing, coolers can provide much higher airflow and higher static pressure with a reduced noise level compared to fans with conventional bearings.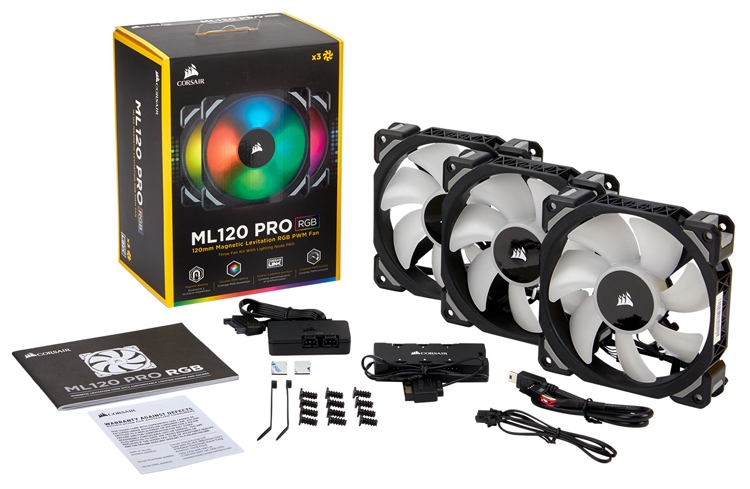 A special design rotor provides the perfect balance between high static pressure and powerful airflow. In general, the applied design allows to improve performance and extend the service life, including under adverse conditions.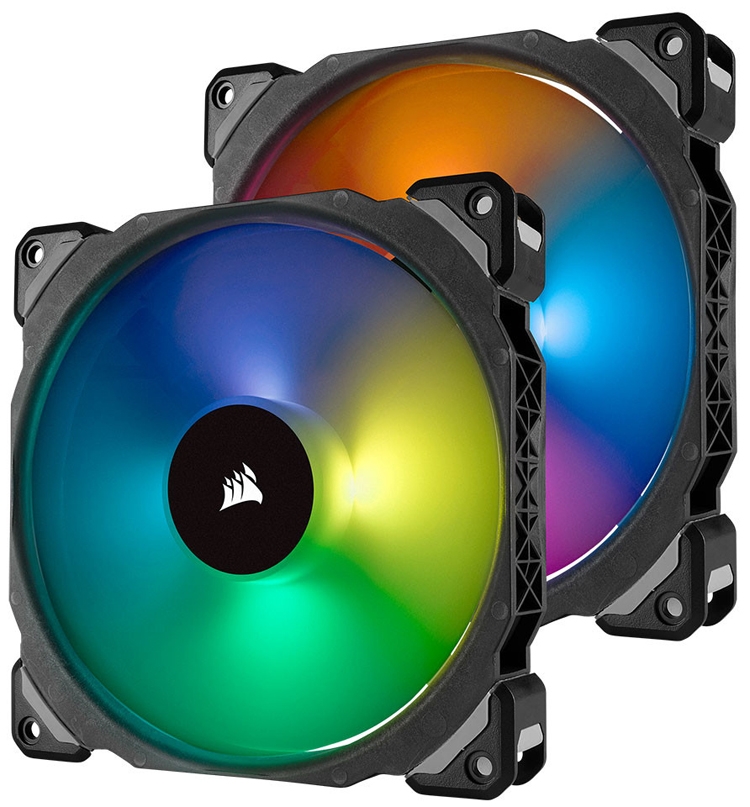 The Corsair ML PRO RGB series includes ML120 PRO RGB and ML140 PRO RGB models with dimensions of 120 and 140 mm, respectively. In the first case, PWM control is used in the range from 400 to 1600 rpm; the maximum noise level is 25 dBA. In the second – from 400 to 1200 rpm; the noise level does not exceed 20.4 dBA.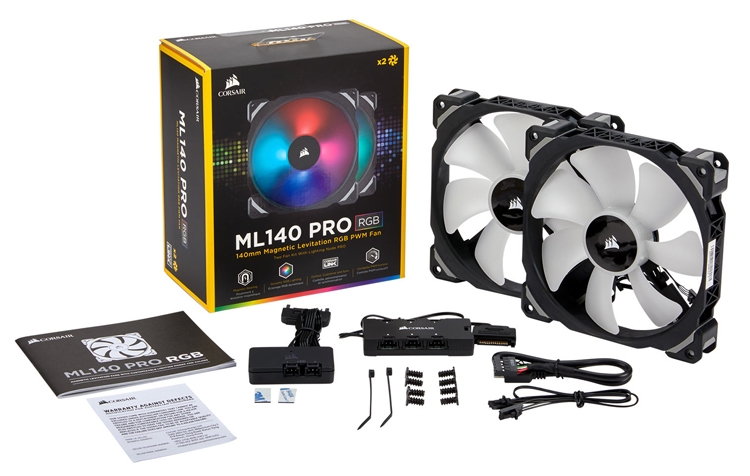 Fans with a diameter of 120 mm will be available in sets of three pieces, with a diameter of 140 mm – of two. The kits include the Corsair Lightning Node Pro, used to control the backlight (paired with the Corsair Link software). The price is not reported.