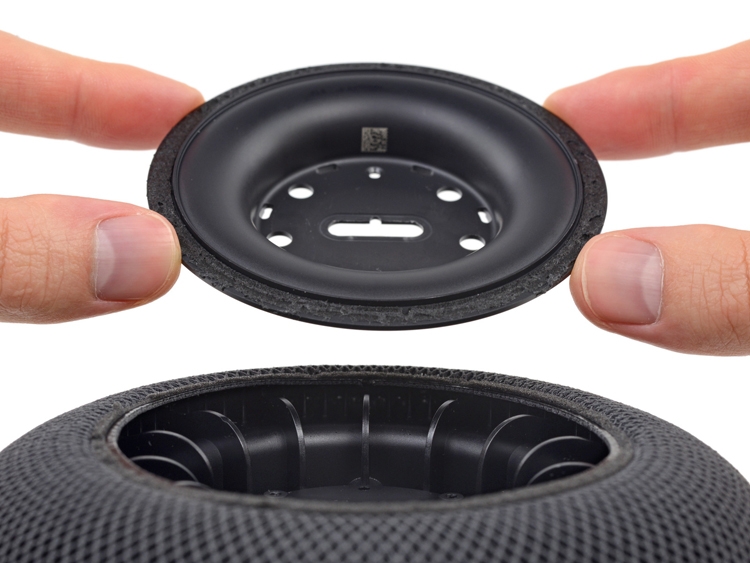 Specialists iFixit studied the anatomy of the "smart" dynamics of Apple HomePod, sales of which began just a few days ago – on February 9.
Recall that the "apple" empire announced HomePod back in June last year. However, actual sales started only this month: Apple is asking for a gadget of $ 350.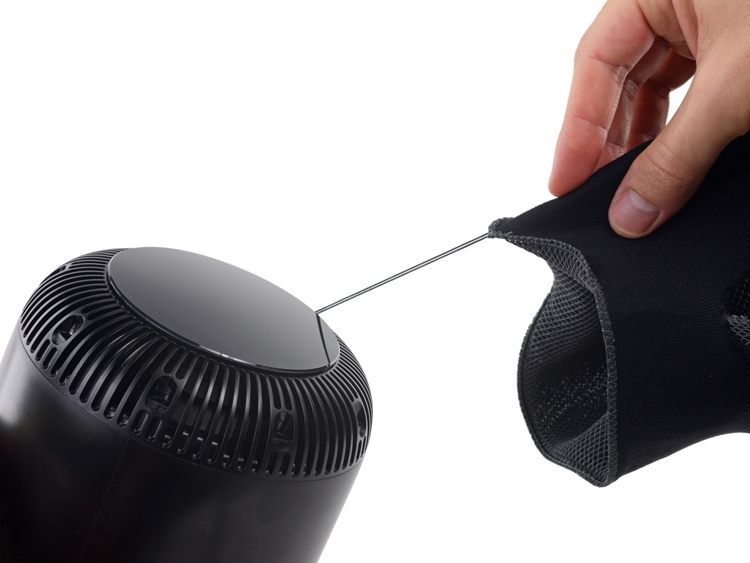 The speaker is equipped with a large upwardly directed subwoofer for pure and deep bass reproduction, as well as a special unit of seven directed high-frequency speakers with their own amplifiers. For capturing voice commands, an array of six microphones answers.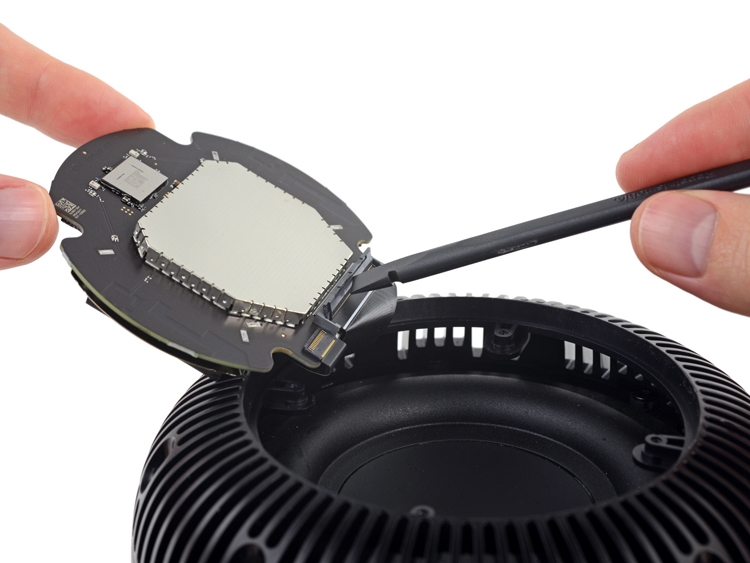 As showed the opening of iFixit, access to HomePod is extremely difficult. Specialists even had to use a hacksaw to look inside the smart speaker. iFixit notes that there may be a way to open the device without damaging the case, but it could not be found.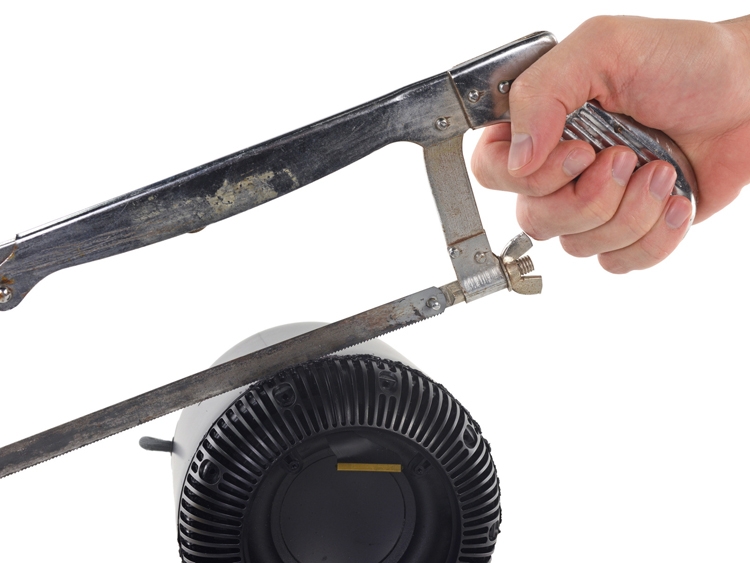 The design uses a large amount of very strong adhesive. This further complicates the dismantling of components.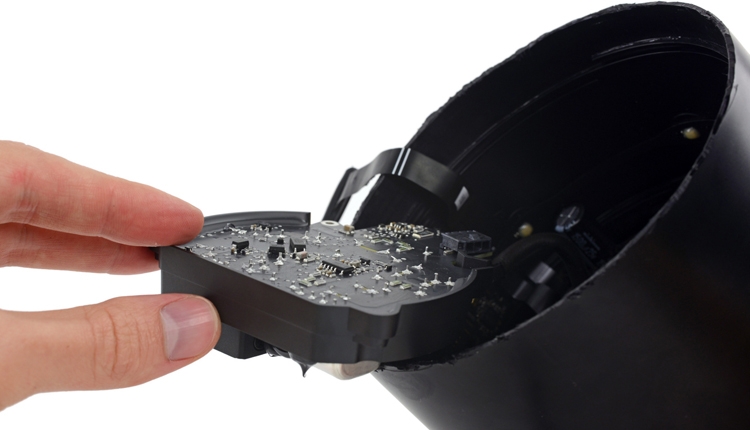 On the other hand, the novelty has high strength, which, undoubtedly, is a plus. In addition, a standard threaded fastener is used.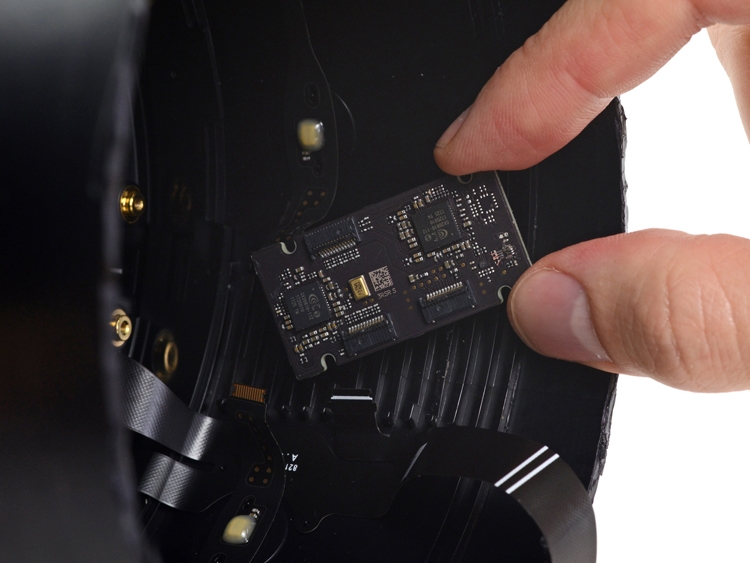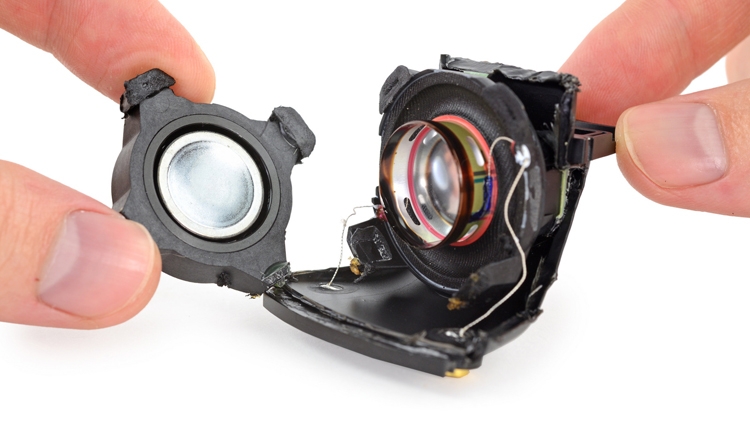 Anyway, but the maintainability of the dynamics is estimated at just one point out of ten possible (on the iFixit scale). In fact, this means that you will not be able to replace components without damaging the gadget. More information about the iFixit is available here.